Samsung Refrigerator Brand in India – Review and buyer guide | 2022 |deal24by7
Samsung Refrigerator in India – Review
Samsung is the most trusted international brand in India. It's advanced technology and user-friendly features are a great attraction for Indian consumers. It is designing several products in almost every field of life, including mobiles, refrigerators, AC, Washers, and others. Due to its high-quality services and reliable appliances, it appears in the list of most preferred brands. Especially, Samsung refrigerators are famous for their advanced features and attractive models. Samsung is working hard to further improve its features to meet the expectations of its consumers. If you are thinking to buy new refrigerators. Here you will find the answer to why to buy a Samsung Refrigerator in India.
Samsung Refrigerator Technologies
Samsung brings its latest models with attractive features for its consumers. It uses the latest technology to improve its designs and to meet the requirements of maximum customers. Below are some latest technologies, which will give you a reason why to purchase a Samsung Refrigerator in India.
1- Smart Features
Samsung brings its premium refrigerators with smart features. Some of its models consist of a wide range of smart feature to give the consumers a new experience of cooling. It uses smart technology to attract the new generation while keeping the reliability and quality of cooling high. In this way, Samsung meets the requirements of all; from kids to elders. Some of its advanced models come with widescreen and smart features. The screen enables the users to interact with the refrigerator in a smart way, such as through Wi-Fi. Some of its latest premium refrigerators work like a mini-computer.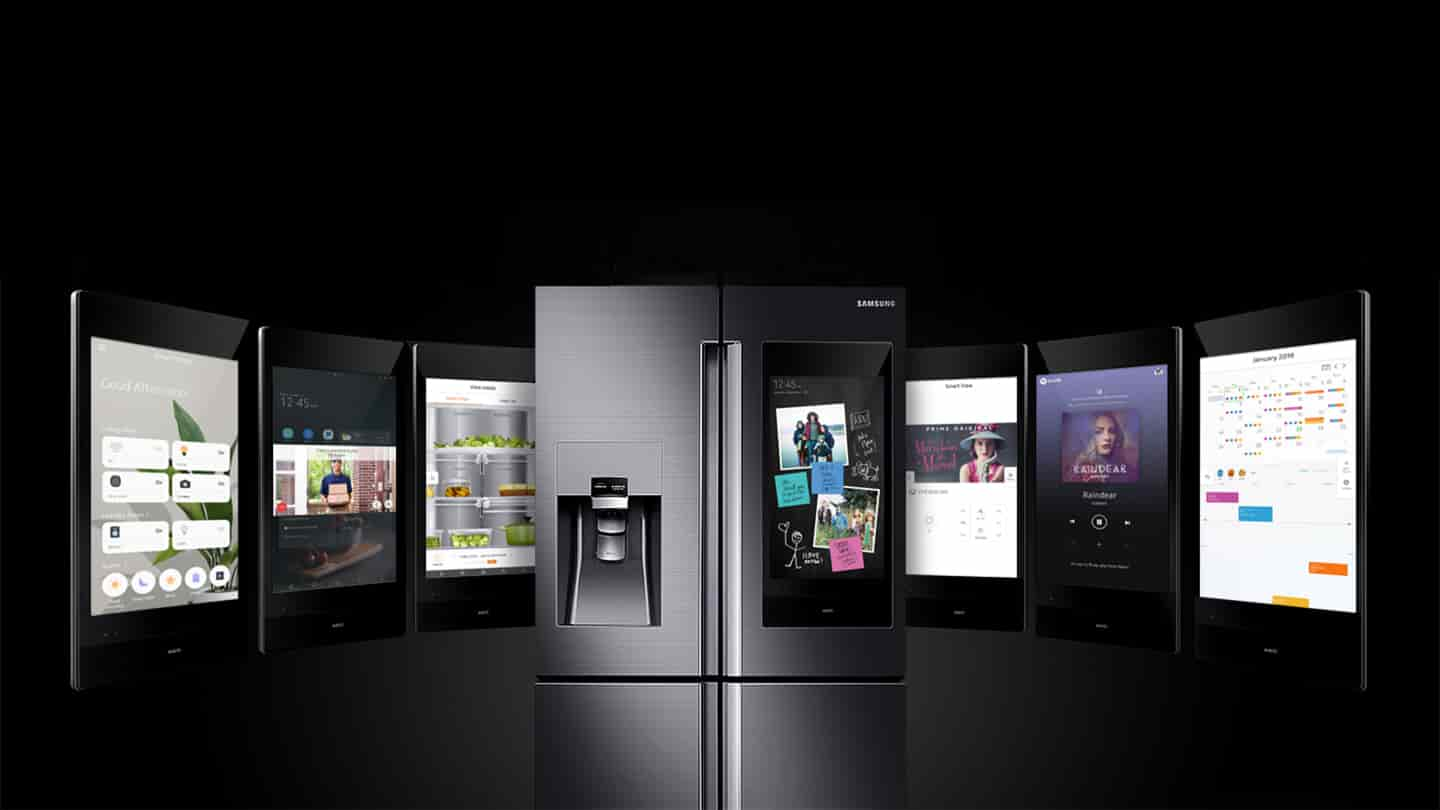 These refrigerators include cameras, Internet connectivity, music system, and amazing applications. Family Hub Application is one of such attractive features of Samsung Refrigerator. It helps the customers to check what's inside their fridge, even when they are at the grocery shop. Not only has this, but Samsung refrigerators can also detect the food products available in the storage, and may recommend you dished to cook. With such latest technology, Samsung refrigerators revolutionized the respective market.
2- Customized Refrigerators
Did you ever hear about the customized refrigerator? With Samsung, now you can enjoy customized cooling. Its latest double door models come with a 5-in-1 convertible feature to provide customization of five different modes. The first mode is 'Normal Mode,' with which you can set the top compartment as a freezer, and bottom compartment as a fridge. Secondly, you can enjoy 'Extra Fridge Mode' which enables you to set all compartments as refrigerators. It helps you when you don't need a freezer, or need more space in the refrigerator.
The third mode is 'Seasonal mode' with which you can switch off your freezer without affecting the working of the refrigerator. On the fourth number, you find 'Vacation Mode' which allows you to switch off your refrigerating compartment without affecting the freezer. Finally, 'Home Alone Mode' enables the consumers to use the freezer compartment as mini-fridge while switching off your bottom refrigerator compartment. You may not get these attractive features in any refrigerator of other brands. Enjoy cooling with Samsung.
3- Refreshing and Safeguarding Technologies
Samsung uses several technologies to keep the products fresh and bacteria-free inside the refrigerators. Its all-around cooling system in premium double door refrigerators ensure cooling of every corner of the fridge. If you are fed up mixing odours of food inside your refrigerator, try Samsung refrigerators with Twin Cooling System. The Twin Cooling System sets two separate air flows to maintain optimal humidity levels in the refrigerator. In this way, the refrigerator keeps the food items fresh and prevent odour mixing of different foods. Different Samsung refrigerators use different technologies to keep the food fresh, hygienic, and bacteria-free. Some refrigerators use Active Fresh technology to keep the fridge hygienic. Similarly, the Activated Carbon Filters in some models prevent any sort of bacteria growth inside the refrigerators. If you are conscious about your health, try Samsung because it cares for you.
4- Perfect Blackout Solution
Are you fed up of electricity issues in India? Did your refrigerator fail to deal with power cuts and load shedding in India? Try Samsung refrigerators with Perfect Blackout Solution. These refrigerators work 24*7 with its Cool Pack Technology. This technology helps the refrigerator to work even when there is no electricity. It keeps the food frozen and refrigerator cool even in the absence of electricity up to 12 hours. Not only this but also the latest Samsung refrigerators come with the stabilizer-free operation. These refrigerators consume voltage between 100V and 300V, and thus you don't need any stabilizer to protect your refrigerator. In case the electricity goes below or above the voltage range, the refrigerator automatically switched off. With this feature, Samsung protects you from any sort of big loss.
5- Samsung Compressor with Smart Digital Inverter
Compressors in normal refrigerators have usually only single speed motor with the functioning of either 'on' or 'off.' Samsung refrigerators come with the advance Smart Digital Inverter to improve the compressors' efficiency at the peak load condition. The best thing about this compressor is that it adjusts the motor speed as per the load. Thus consumes less energy in case of low load, especially in winter and during night time. The inverter technology set the motor speed at seven different levels, which are set as per the temperature adjustment and load. Now, Samsung is also designing a new series of refrigerators which supports solar energy consumption. The advance Direct Cool technology in these refrigerators also ensure the cooling inside the refrigerators during power cuts up to 9 hours.
Pros and Cons
Samsung always cares for its consumers and that is why design several models with different features. You need to understand your requirements, and then select the Samsung Refrigerator model with the desired functions. It designs durable and reliable products. Hard Shelves and Entire Cooling of the refrigerators make it more prominent. It's most attractive and advanced features also make it a better choice as compared to the refrigerators of other brands. However, if you are searching for a refrigerator with a limited budget, Samsung may not help you. Samsung works on quality and uses advance technology to design its products. Thus, it does not compromise on its prices.
Conclusion
As the most preferred brand, Samsung is a leading brand in the Indian market. Samsung offers a wide range of features in its premium refrigerators. It's Family Hub Technology, Smart Features, and most efficient compressor with inverter is evidence of its hard work. Samsung tries hard to meet all the expectations and requirements of its consumers. It is, no doubt, its efficient performance that it maintained a 5-star rating for its production. If you are searching for a reliable refrigerator, with energy-saving and smart digital features, you can surely go for Samsung.
Top Samsung Refrigerator